Continuing Professional Development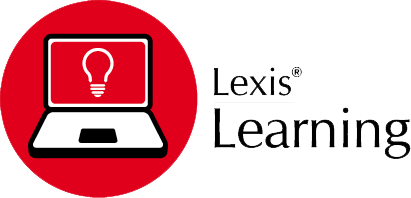 Achieve your mandatory CPD units with Lexis®Learning

Why choose a Lexis® Learning CPD course?

Simple to purchase and register
Track in-house training easily
Meet your CPD deadlines without a rush
Have confidence in quality – expert presenters
Short segment structure to suit busy people
Convenient record keeping
Attain Certificates of Completion to confirm mandatory requirements are met
Notes and links for later reference
Build your course library
Web Content Accessibility Guidelines (WCAG) compliant
Why choose a Lexis® Learning CPD course?
Estate Planning: a framework for advisors
PPSA: a guide to fearless navigation of uncharted waters
Mastering the Dispute Resolution Clause
Evidentiary issues in NSW drug prosecutions
As well as courses, Lexis® Learning offers an exciting webinar series.
Visit the LexisNexis eStore to see a current list of CPD courses and webinars and SPECIAL OFFERS
COST EFFECTIVE PACKAGES FOR SOLE PRACTITONERS AND FIRMS
Contact us for further information
Free up your time and enhance your flexible delivery
LexisNexis supports you by providing you with a range of online learning resources when you adopt selected LexisNexis text books. These resources:
Save you development time by including problem and multiple choice questions with guided solutions to use in tutorials
Provide formative quizzes to measure student's engagement with their texts
Enrich your students learning experience by providing interactive tools
Facilitate blended or online learning by including interactive engaging tools that are easily uploaded into your university - Learning Management System (LMS)
Provide significant testbanks for online assessment to help manage plagiarism
Support your need to enhance your online and blended delivery by partnering with you to create customized resources*
Are developed by expert authors who have road-tested materials in their teaching
Are SCORM compliant for ease of use in your university LMS
Provide reports on student use
Should you currently adopt a LexisNexis textbook, please do contact your Relationship Manager to inquire about accessing Our supporting online learning resources.
When the Lexis Learning icon appears on a text book, this indicates that learning resources are available to students through a Lexis Learning web page. Otherwise resources are only available for academics to provide to their students through their own online teaching systems.
The LexisNexis team are willing to partner with universities in the development of their learning courses by providing both online learning expertise and content development capacity. Queries in relation to this may be directed to lexislearning@lexisnexis.com.au or to any of the Academic Relationship Managers.
*Fees may apply depending on the work required.

Practice Management webinars
Practice Management webinars
LexisNexis is dedicated to helping you achieve and maintain
your competitive advantage.
When you choose a LexisNexis solution, you receive access to the highest quality support,
learning resources and training opportunities.
Our friendly team can answer your queries on Lexis® Learning, or any of our other products.
To speak with your Relationship Manager, please use the contact details below.
Toll free phone number: 1800 772 772
8am to 6pm AEST, Monday to Friday (Toll Free)
Email us: customer.relations@lexisnexis.com.au
For Technical Assistance and Training
For product support or training enquiries, please call:
Toll free phone number: 1800 999 906
8am to 6pm AEST, Monday to Friday (Choose the relevant IVR option for eLearning & LMS queries.)
Email us: lexislearning@lexisnexis.com.au